Task Force: Mutual Aid Association (MAA)
Abstract:
Mutual Aid Association is the fourth task force (TF) accepted at ACM 13 (2016). The main purpose of this TF is to solve the practical issues of microbial biological resource centers (mBRC), especially issues on legal certainty and administration. A rising level of awareness is seen in many countries on the topic of access and benefit-sharing (ABS) of the Nagoya Protocol. Under such situation, mBRCs are expected to accept and transfer microbial resources (MR) with legal certainty. However, learning the laws and regulations of other countries is not always easy.
To support the legal transfer of MRs, it is important to i) have sufficient information regarding the regulations of each country and ii) have a reliable partner in each country that can manage and promote the use of the country's MRs.
TF members will i) study and share information regarding national regulations of his/her country and ii) improve mBRC administration (documentation, procedure, payment, etc.) for the legal accession and international distribution of domestic MRs.
TF members will also inform others the services that BRCs can provide internationally (strain distribution, identification, etc.). If we can introduce these services to our domestic users, it will provide them with more options. Further challenge is to intermediate between the provider BRC and the user by the user country's mBRC.
TF members will accomplish the above through conducting individual research and group discussions (three online and one face-to-face meetings per year).
Members (alphabetical order of the institute):
Wen-Shen Chu (BCRC, Taiwan)
Sz-Chi Chen (BCRC, Taiwan)
Enkh-Amgalan Jigjiddorj (IGEB-MAS, Mongolia)
Atit Kanti (InaCC, Indonesia)
I Made Sudiana (InaCC, Indonesia)
Song-Gun Kim (KCTC, Korea)
Takahide Ishida (NIES, Japan) *Chair
Tan Geok Hun (UNiCC, Malaysia)
Gina Dedeles (USTCMS, Philippines)
Nguyen Kim Nu Thao (VTCC, Vietnam)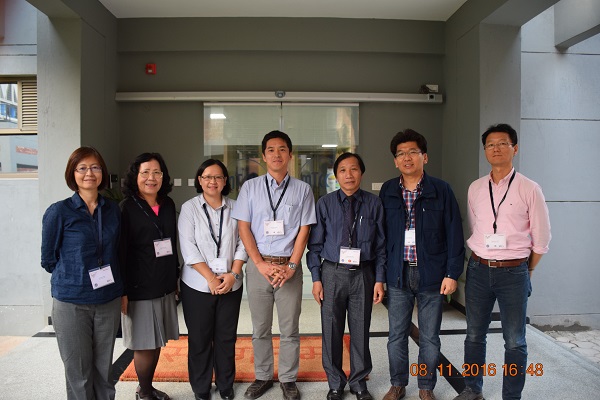 Activity log:
The proposal presentation file of MAA-TF at ACM13 is here.